Tis the season for gifts galore! And while I usually share gift guides, this year, I'm going to help you find the perfect packaging for those gifts!
Decorating the perfect gift just got easier with all the beautiful options at Paper Mart. Check out all you need to know about this business and some of my favorites from their holiday store!
Who Is Paper Mart?
First things first. I want to introduce you to Paper Mart. Paper Mart is a family-owned and operated business for 98 years! With a strong family foundation and close community ties within Los Angelos, Paper Mart has a strong desire to take care of their customers both far and near.
They have over 20,000 stocked products (told you there was more than just paper) to choose from and you can even get same-day shipping. If you need it, you'll find it!
Gift Wrap and Ribbons and Wine Bags – Oh My!
Regardless of your needs, Paper Mart has something just for you. I spent an obscene amount of time scouring their website and found some super cute packaging for your wrapping needs this season.
Chances are you will be attending a holiday party or two. If you plan on gifting the hostess a bottle of her favorite wine or bubbly, Paper Mart has the perfect packaging for you!
How adorable is this velvet faux fur wine bag? Any hostess would love receiving their favorite beverage in this festive bag!
Do you plan on giving out party bags at work, school, or any place in between? Instead of getting the usual plastic bags, hand out these fun fabric bags. The deer are super cute. You can also get bags with candy canes or Christmas hats.
Check out more great holiday deals here!
Love Discounts?
Clearly that's a trick question. Paper Mart is giving all their new customers a special discount. Get 10% Off Orders of $100+ with coupon code: 10SAVINGS. (Expires: 11/30/19 and restrictions may apply.)
In addition to that discount, Paper Mart is also giving away ten $20 Paper Mart e-gift codes. Enter for your chance to win here!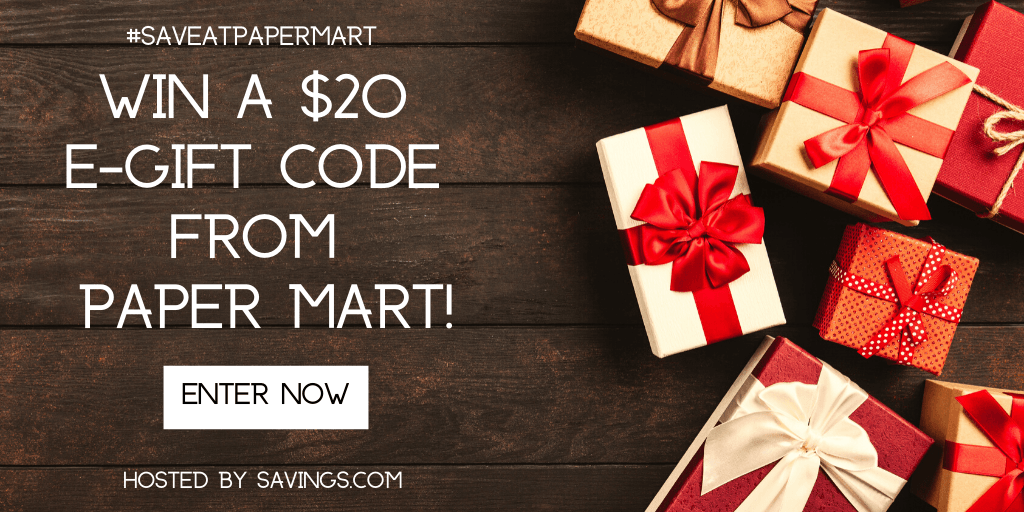 (Giveaway starts on Monday, November 25th at 12:00 AM PM and ends on Friday, November 29th at 11:59 PM PT)
What Deal Do You Love?
Of all the awesome deals, which ones are your favorites? Let me know in the comments!